A friend's suicide, a black hole, and a life that cannot be escaped. We ask the director, Hideto Hotta for the back story of  the music video for kZm and LEX's "27CLUB feat. LEX."
Where the idea came from
I always make a project based on the initial impulse or intuition I felt at the moment I heard the song. When I heard this song, the three images that came to mind were a black hole, a human hand in black water, and a long, narrow tunnel. The image of being sucked into a black hole and a long tunnel representing the life you can't escape. We took those keywords and put them into a framework and devised a plan.
The other big element was the title "27 CLUB," which is about the theme of "suicide." If you depict this theme directly, it can be very painful and while Hip Hop has dealt with chaotic themes like overdosing etc., keeping in mind the feelings of people who might want to kill themselves, we can't express that in an overly simple way. On top of all that, the length of music videos is too short to properly express death. While I was thinking about this, it occurred to me that I might be able to draw a connection between my life and "suicide" in developing the theme.
This is my personal experience, but a good friend of mine from college committed suicide. I remember there being heavy rain and he called me to say that he was being chased by a person in yellow. I was busy at work at the time, and I told him that he should just call the police, and I'd call back later. He hung up. That was his last phone call.
I don't know if "The Man in Yellow" was real or if he was delusional, but I think there was some kind of world that existed in him. This happened quite a while ago, but the image of "people in yellow chasing me" has been in my head for a long time, as well as this need to commit it to video.
Incidentally, "The Yellow Man," directed by Greek master director Theo Angelopoulos, uses the motif somewhat casually in a key scene. But every time it's used, the meaning is never explained. The "man in yellow" in this music video also has a meaning, to me, but not communicated to the audience. It's linked to the work of director Theo in the sense that it's that kind of symbol, meant to remind you of something.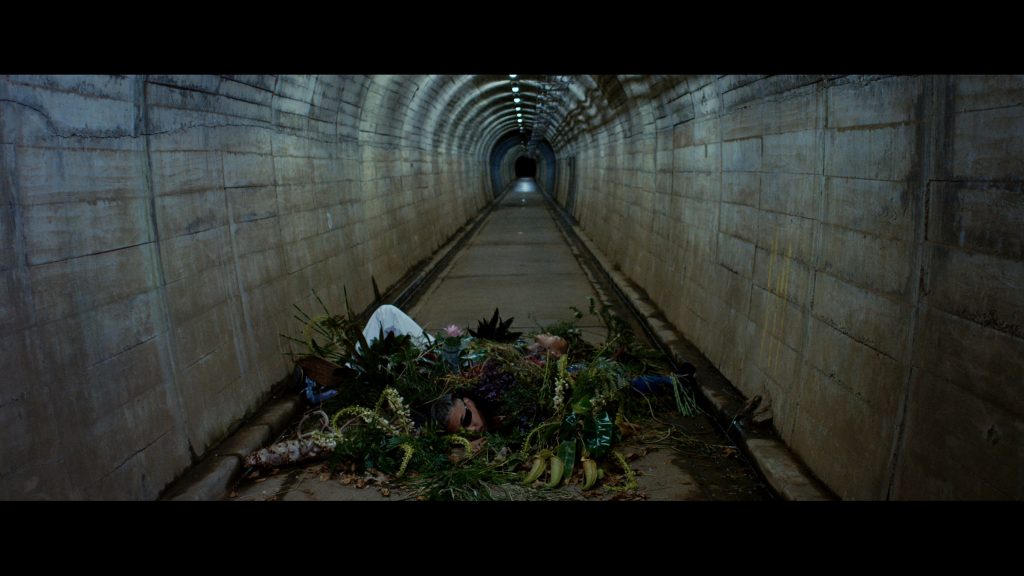 Of course it would be better not to commit suicide. But I wanted to depict death in a flat way. So at the end of the music video, they are both dead (as human beings), but they have become plants. It's a natural cycle.
On shooting techniques and art
I avoided using any CG because it can come off as a bit of a soulless gimmick. I suppose the tunnel scene would be better with a green background to create a sense of speed but I went through the effort to find a tunnel for pedestrians and shot it with rails and a moving car to create a sense of presence. A wide tunnel for cars wouldn't feel personal enough. For the black hole that appears in the second half of the film, I had art create a 3-meter long black hole.
This black hole is like the last scene in Apichatpong Weerasethakul's "Light of the Century" or a homage to Anish Kapoor. In "Light of the Century," the camera tracks in on an exhaust vent inside a hospital, and it's a three-minute long but the screen goes so dark that it looks like a black hole. I really loved this scene. I was about 20 years old at the time, and I saw it at a special screening at the Athénée Français Cultural Center in Ochanomizu, and I was quite impressed. I remember being really taken in by it.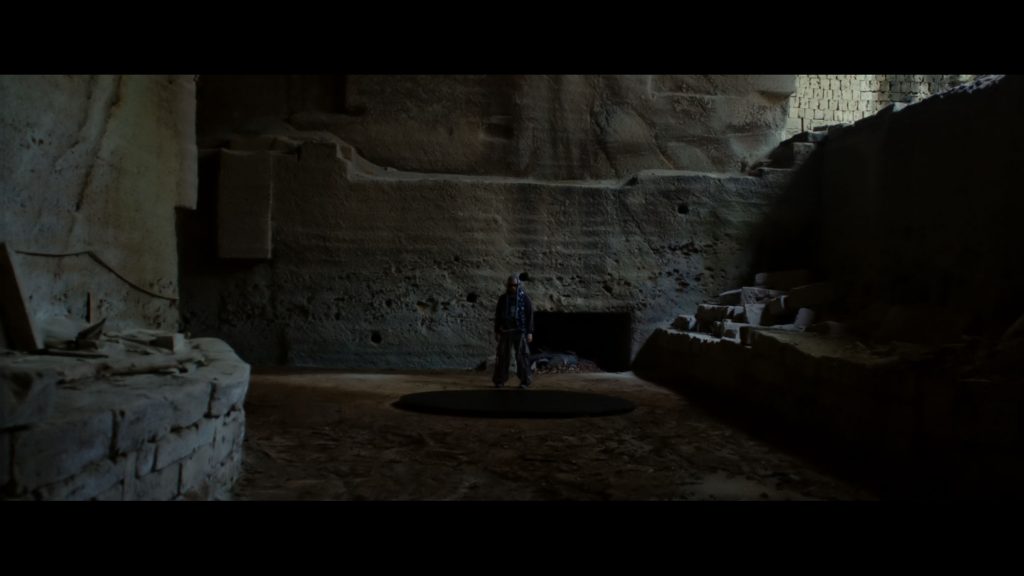 On the ideal music video
For me, the ideal music video would be one where the artist is shot in a cool way and I can watch it over and over again. It's the kind of thing that makes you want to see it. Sorting this out is the first priority.
Even if the music wasn't born of images, each one of us has the power to pull images from our own memories and imagination. The songs I heard on my way to and from school, still conjure memories of how I felt at the time. So I'm always wondering if it's right to take away the visual freedom of the song, or if it's better to leave it to the audience's own imagination. 
Even so, there are some people who aren't satisfied with just shooting a direct singing scene in a cool way, and I think he's asking me to do something more for him, and I want to live up to his expectations.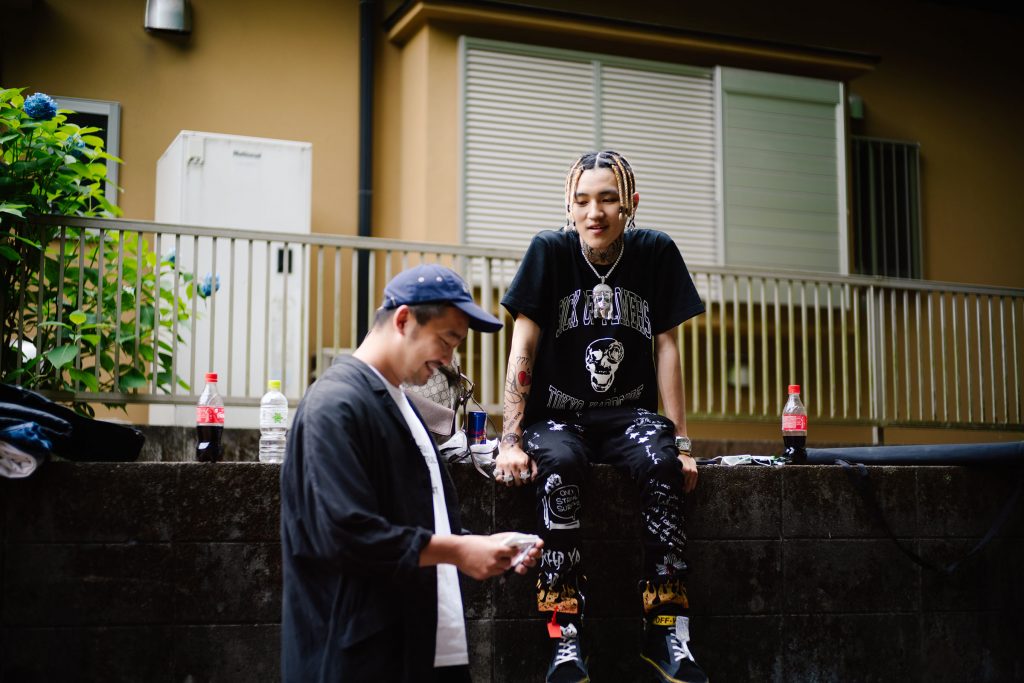 I think the documentary approach is important to me, so I'd like to find out how "society" in those images is represented in the film. The important theme is whether or not you can catch a glimpse of a person, or if you can capture a glimpse of a person's future. On top of that, I wanted to present it in a different aspect, or a way of seeing the world from the song or the artist's worldview. When the song is combined with the video, I hope a kind of multi-layering happens.